THE PROJECT "QUICKPRO" Quick process and tool design for advanced multi-axis milling of hard-to-machine materials.
The overall objective of the project is an essential
economic improvement of milling processes for the
manufacture of high-value parts and components made
of innovative materials. Therefore, an integrated
approach for a systematic and precise design of
advanced multi-axis milling processes is persecuted
within an European consortium.
THE OBJECTIVES
Fast and precise qualification of high performance
coatings by applied testing methods
Systematic evaluation of optimized geometrical tool
features and process parameter using an innovative
analogy test bench
 Adjustment of the overall system "workpiece-toolprocess
parameter"
Derivation of convenient milling strategies for
specific part and component geometries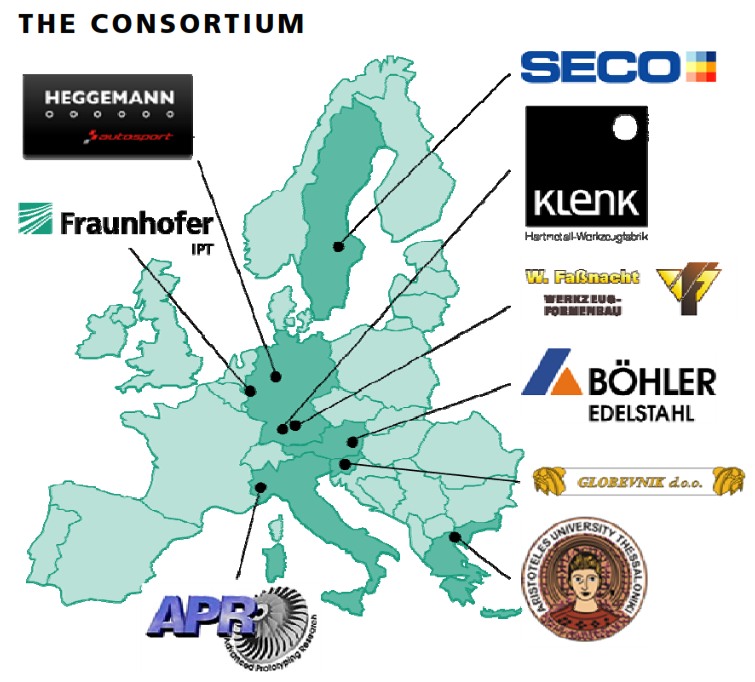 Povprašajte nas
Za podrobnejše informacije o tipih rezilnega orodja, ki ga izdelujemo in servisiramo, nam lahko pišete preko obrazca.

Oglasite se v podjetju Globevnik, kjer vam bomo z veseljem svetovali in pomagali pri izbiri ustreznega rezilnega orodja.
GLOBEVNIK, REZILNO ORODJE D.O.O.
Križnarjeva pot 21, 4000 Kranj
Slovenija